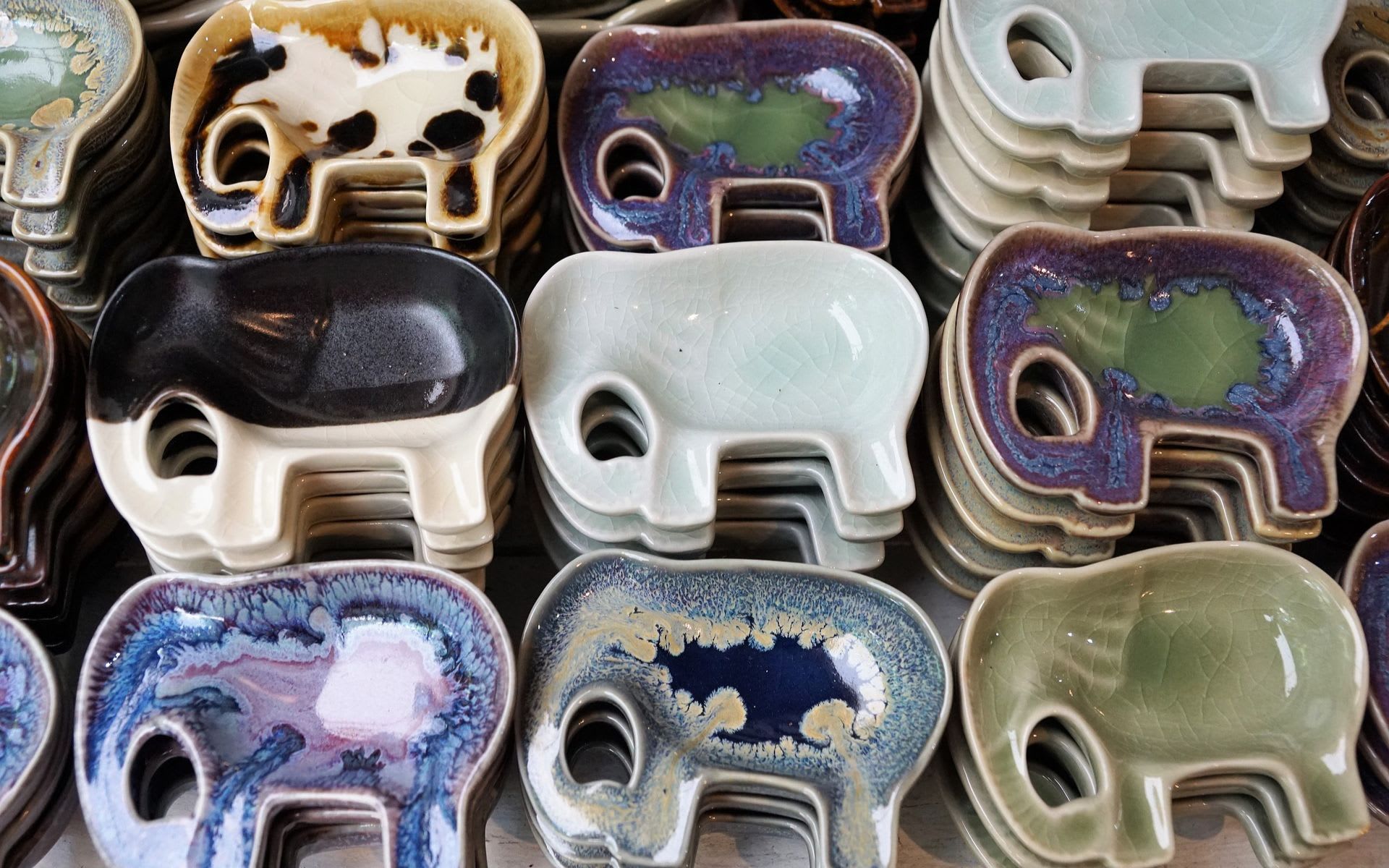 Safari style in interior design describes the harmony of rich and earthy elements of African design combined with the clean comfort of traditional European style. If you're looking to try out this design style for your next living room makeover, this is a great place to start. Here we'll go over some ideas to create a beautiful and comfortable safari-style living room design.
Focus On Natural Materials
A simple way to create a foundation for your safari design is to emphasize natural materials found in traditional African lifestyles. Choose materials like real wood, leather, and rattan for furniture and decorative accents. Of these materials, wood is the most important to the aesthetic, especially hand-carved pieces in dark stains. Mixing textures will make the space feel comfortable and eclectic while still on theme.
Go for Light & Airy Window Treatments
Window treatments are another way to bring the African safari style into a room. Go for shades of white or cream in sturdy but comfortable fabrics like linen and hemp. These light-colored drapes are evocative of the European colonial-style tent walls and also come with the added benefit of keeping the room cool while blocking out harsh sunlight.
Use the Right Amount of Animal Print
Animal prints might seem like an obvious suggestion in creating a safari-style interior, but it's important to use this element carefully to avoid creating visual clutter. Opt for animal prints in neutrals rather than bold colors—the more natural and close to the original animal's coloring the better. You can mix animal prints, but be aware of scale. For example, a tiny cheetah print will go well with a larger-striped zebra print without clashing.
Pair Earthy Neutrals & Vivid Patterns
Earthy tones like brown, sandy beige, and muted greens are perfect for safari-style design. However, don't be afraid to add in some more vivid colors as well. Traditional African tribal textiles and patterns come in a rainbow of colors that you can mix in with soft neutrals to achieve a balanced but exciting aesthetic. You can also add in color with decor like wall art, throw blankets, and lamps.
Create a Sense of Adventure
If you're struggling to not go overboard with bold prints and animal motifs, another direction to go with your decorating is to evoke aspects of an adventurous lifestyle. Antique suitcases or travel packs, binoculars, globes, and vintage maps all make excellent decorative options in a safari living room. You also can't go wrong with hand-carved animal figurines, tribal masks, and wooden beadwork. Picking a specific native animal as your inspiration can be a fun way to create a theme in your decorating, too.
Don't Forget the Foliage
Many popular houseplants are actually native to Africa, which means you can enhance the aesthetic in an authentic way. Snake plants are classic low-maintenance options that purify the air, as are ZZ plants and the bountiful spider plant. If your living room gets a lot of direct sunlight, jade is another native African plant that will add dynamic live greenery to the space.
These are only basic guidelines for achieving this exciting and comfortable design style. The details are all up to your preference and will ultimately help you build the style to fit your specific needs. With these tips, you'll be well on your way to creating your own unique safari-style living room.